Fresh music needed for MTV Catfish & Vice – These shows are requesting fresh batches of new instrumental music. Below is a list of each shows needs. Deadline is on-goin as usual but they've asked for us to ramp up submissions.. No new reference tracks provided so please watch the shows to get an idea of what styles are needed. You must be a member to submit. Thanks guys!
MTV Catfish:
Indie Pop
Indie electro
Indie rock
Indie hip hop – that skews toward pop
We can still use emotional (hopeful/melancholy/reflective) type cues and tension (light suspense… think worry not fear/investigative/driving), but the indie genres are the highest priority.
Suspense/Investigative/Tension music – this is the bulk of the Catfish sound! Should be dark but not too scary/horror movie like
Ambient/droney tension
Sparse – tracks that are pulsing or have ticking sounds
Driving tension – tracks (still minimal though) with a build
Weird instrumentation (chimes, glitchy sounds, didgeridoo)
Electronic/Dubby tension MINIMAL
Sparse Tense/suspenseful hip hop
Pop/Rock and electro pop
MINIMAL emotional music – both sad and hopeful. Lots of single note cues work – especially reverse ambient guitar (wahh-wahh sounds). Tracks that are sparse and heart breaking as well as cautiously hopeful. Electronic elements work well in these types of cues. Piano ballads or strum-my guitar cues do not. Tracks with slight builds can work well!
Mid-tempo and uptempo indie pop, indie rock, folk and electro pop – optimistic, fun, slightly quirky tracks for travel montages and more light hearted scenes. Tracks that build can work here. Only current sounding cues that should also be somewhat minimal so there can be dialogue on top of them. NO EDM. Most should be optimistic but some can be more tense or melancholy. Nothing too percussive or distracting.
Resolution music – Each episode will end with some sort of resolution. Many will be bittersweet so we will need music to help show that. These songs can be emotional, cautiously hopeful, have slow builds. We will need a variety.
Deadline: On-going
Type of Submission: Non-Exclusive Instrumentals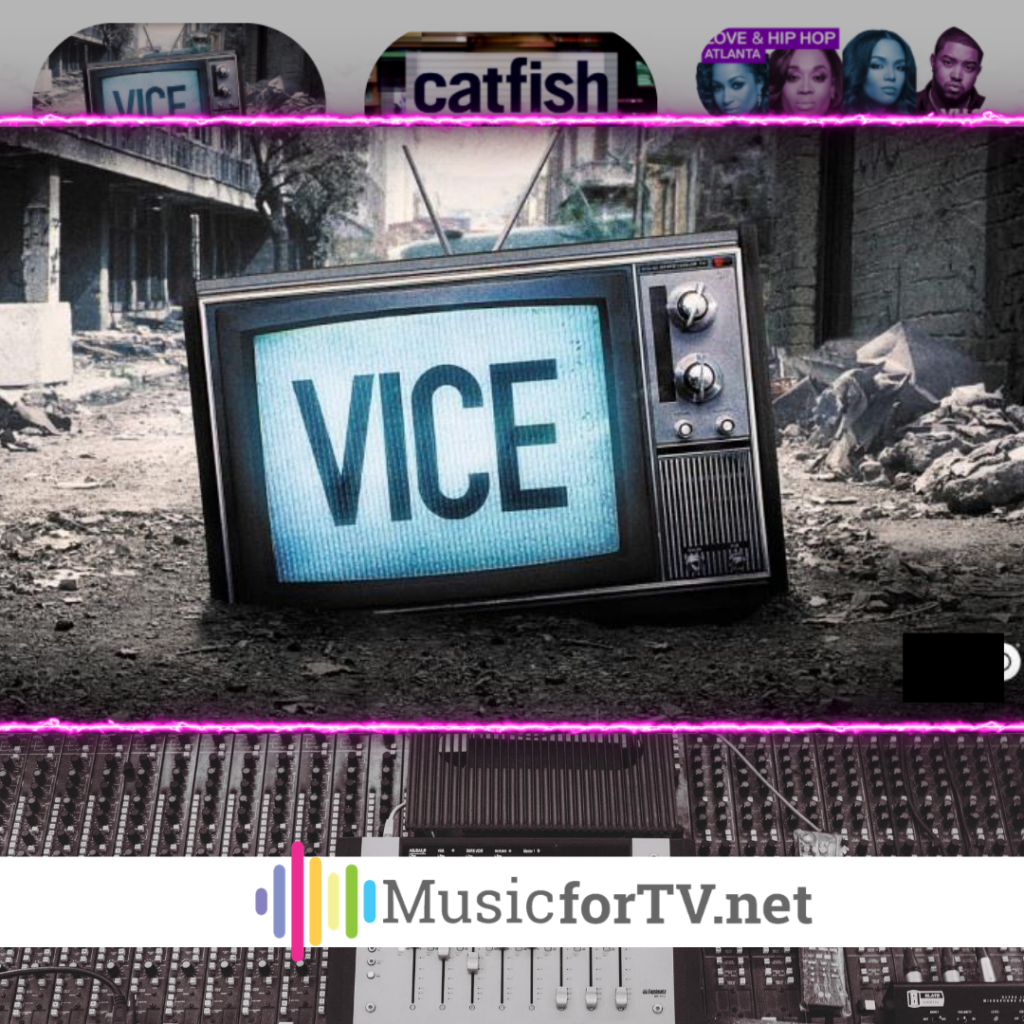 Vice
• Minimal, Ambient (some can even be a bit sad, melancholic)
• Tension (drones, pensive cues, dark investigative, etc.)
• Ambient
• Eerie/creepy (not to scary)
• Melodic
• Melancholy
• Tension (drones, pensive cues, dark investigative, etc.)
• Emotional – Positive, Reflective, Sad,
• Percussion
• Building/Driving
• World – Ambient, Tension, Percussive, Middle East, Africa, Asia, Russia
Try to avoid going over the top. Minimalism works best. Study the series watching the Vice on TV shows or even Viceland – to get a feel for the show. It's actually a really great show to watch and it's very easy to feel the vibe when you see the topics discussed on-screen.

Deadline: On-going

Type of Submission:  Non-Exclusive Instrumentals

Use the standard prep & delivery protocol listed on our site:
https://musicfortv.net/prep-delivery-protocol/
 


We work with TV shows under the "Viacom" umbrella. Shows that you'll see on networks like MTV, VH1, E!, Bravo, E, TLC, and so many more. But there's more, we are also working with HBO, SHO, and other movie channels that need music cues for original programming. 

We supply music to these networks and tv shows on a weekly basis. You have to be a member to work with us. Everything is set up for you. All you have to do is join and start submitting music in our protocol. If you have not yet signed up with us, then you definitely should! We can help you get TV placements the moment we start working together.